Posted By Roger Stritmatter on October 17, 2011
Once upon a time, the world was simple.  We were confident that we had Shakespeare: A Documentary Life (1976).
But then came Charlton Ogburn's Mysterious William Shakespeare (1984)…
and naturally we began Puzzling Shakespeare (1988).
It seemed that Reinventing Shakespeare (1989) was now advisable.
The result was Shakespeare, IN FACT (1994), bolstered in due time with The Real Shakespeare (1995) and, eventually, Shakespeare: The Evidence (1999).
(1994)
(1995)
(1999)
We could have rested from our labors, but somehow, it was not enough. We decided to live dangerously, and tried a spin in our Miata:  Will in the World (2004). It would explain to us how Shakespeare became Shakespeare.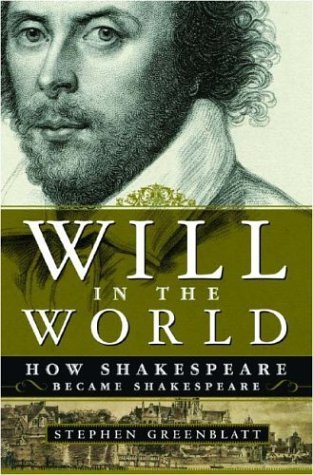 (2004)
But a year later (not to mention six years later) we were still In Search of Shakespeare (2005).
We tried to go cold turkey with Contested Will (2010)….
(2010)
…and it was then that we caught the first glimpse of a shadow over our shoulder – a tsunami called Anonymous.